Where to find the Award winning Boogie Woogie piano player...
Tuesday, March 28 [ ]
Sue travels to the Netherlands to play for the United By Music Band and Foundation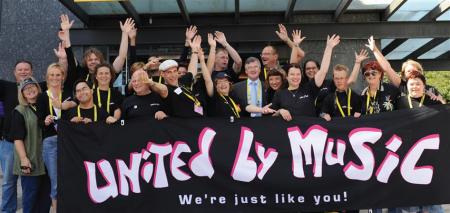 Tuesday, April 11 [ 7:30pm - 10:00pm ]
Tuesday, April 18 [ 7:30pm - 10:00pm ]
Tuesday, April 25 [ 7:30pm - 10:00pm ]
Friday, April 28 [ 7:00pm - 10:00pm ]
Tuesday, May 2 [ 7:30pm - 10:00pm ]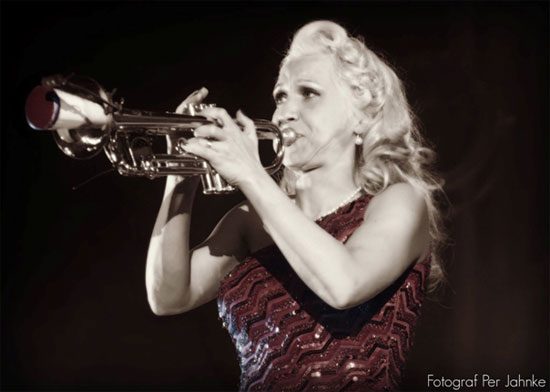 Tio Leo's (5302 Napa, San Diego 92111) - Sue Palmer and Wicked Harem Productions present International Star, Gunhild Carling from SWEDEN. Ms. Carling is a multi instrumentalist (trumpet, trombone, bagpipes, oboe, etc), singer, swing dancer, band leader, and is known for her very entertaining stage shows playing traditional jazz. She will be joined by San Diego's own Sue Palmer/piano, April West/trombone, Dave Post/bass (Swingadelic) and Daniel Glass/drums (Royal Crown Revue, both from NYC), $20 admission - dancers welcome
Wednesday, May 3 [ 8:00pm ]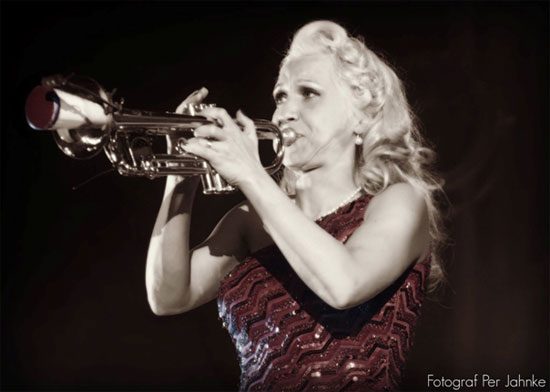 Dizzys (1717 Morena Blvd, San Diego 92110) presents Gunhild Carling, with Sue Palmer, April West, Daniel Glass, and Dave Post, for a second night of swing and traditional jazz, $20 admission - dancers welcome
Saturday, May 13 [ 1:40pm - Big Stage ]
Sue Palmer & Her Motel Swing Orchestra plays the Big Stage at the Gator By the Bay Festival - this is probably San Diego's best and most comprehensive festival, all year. Don't Miss This!!


CHECK OUT SUE IN THE DECEMBER 2016 ISSUE OF BOOGIE MAGAZINE!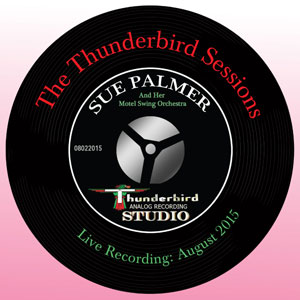 THE THUNDERBIRD SESSIONS NOW AVAILABLE! Rave reviews are pouring in, so get yours now at all of Sue's engagements,
Vintage, Space 441
, at the
Carlsbad Art and Antique Mall
(
2752 State St, Carlsbad
- 760-730-9494), and CD Baby.
"Toe taps give way to foot stomps. Finger snaps burst into claps. Shoulders spontaneously shimmy. Hips begin to wiggle in provocative ways. You can't help it. The jump, swing, soul, grit, sex, heartbreak, jubilation....everything the music promised and more. When the sax moans out 'Harlem Nocturne,' you expect to open the door to find it raining in black and white." ...Claudia Russell, The Jazz Ride Home, www.jazz88.org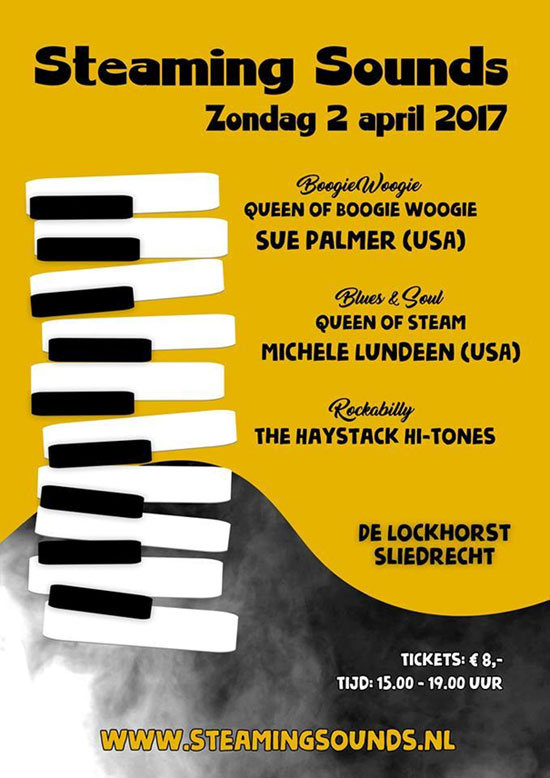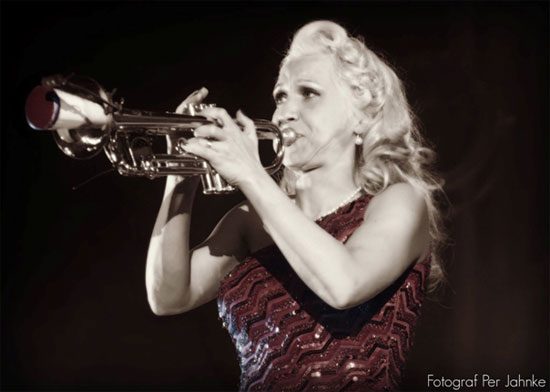 May 2nd & 3rd
Sue joins International Sensation, Gunhild Carling, from Sweden, at Tio Leo's and Dizzy's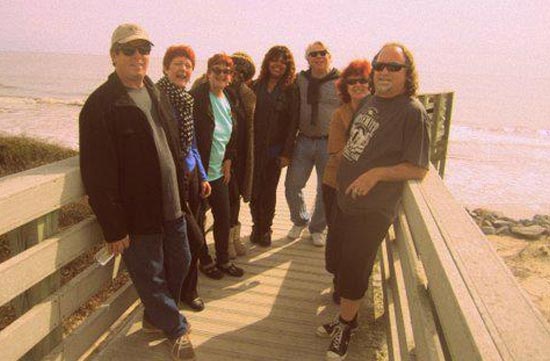 May 5-7
Sue Palmer & Her Motel Swing Orchestra plays The Americana and Blues Benefit Festival
for Hospice, in St. Simon Island, Georgia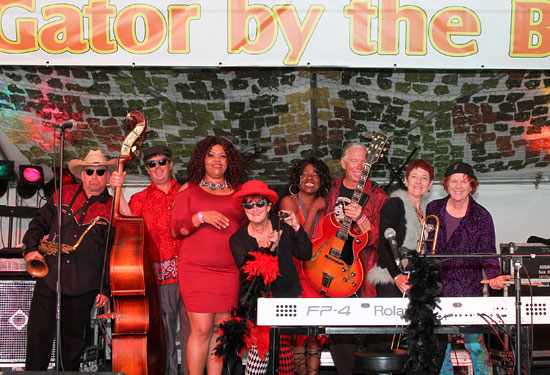 May 13, 1:40pm - Big Stage
Gator By the Bay festival with Sue Palmer & Her Motel Swing Orchestra


October 27-29
Sue Palmer & Her Motel Swing Orchestra plays Pismo Beach Jazz Festival


Thanksgiving Weekend
San Diego Jazz Festival at the Town & Country Hotel